Saturday, August 12, 2023 from 10 AM to 3 PM or more hours.
You on Plum, 12 South Plum Street Mall, Media, PA 19063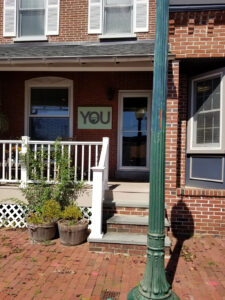 Meditations, reiju blessings, mini-reiki sessions, Reik Share for Reiki Practitioners and Masters any lineage, potluck lunch, and more. You on Plum has a front porch on a walking only brick street in lovely downtown Media, PA and we also have a first, second, and a back yard to spread out stations for offering private Reiki mini-sessions or for small group with 3 to a table or more for Reiki Shares.
To secure a spot at the tables and other activities please pay $10-30 donation to Myra Reichel 610-348-5698; on $Cashapp, Venmo, or www.paypal.com or send check to Myra Reichel 121 East 6th St., Media, PA 19063. The donation is suggested to cover venue and expenses with a suggested additional $5-10 donation to practitioner for private mini-sessions.
Bring your lunch or something to share for potluck. 
Please RSVP so we know how many stations to set up.